Bridger's First Campout!!!! He's speechless.
We got together with our friends the Halls and the Stubbs for a Father's day campout this year. It was a surprise to our Husbands, so we (sara, kayla, and I) planned and packed and got everything ready(holy cow...I had no idea how much STUFF you need to camp for 1 night), and Chad found out about it a few hours before we took off! Luckily we have a lot of great camping options really close to where we live. We camped out at Snow Canyon State Park (Bathrooms and Showers oh Yes). We got there, set up camp, grilled some good grub, and had a great time. The weather was PERFECT! After the sun went down over the mountain, we took the kids to the Sand Dunes there and Bridger had a blast. I thought he's get all whiny in the sand, but he was practically swimming in it! It was all in his nose and mouth...he didn't even care!

The Dads and their Babies


The Boys getting ready for the long/high jump Olympic team trials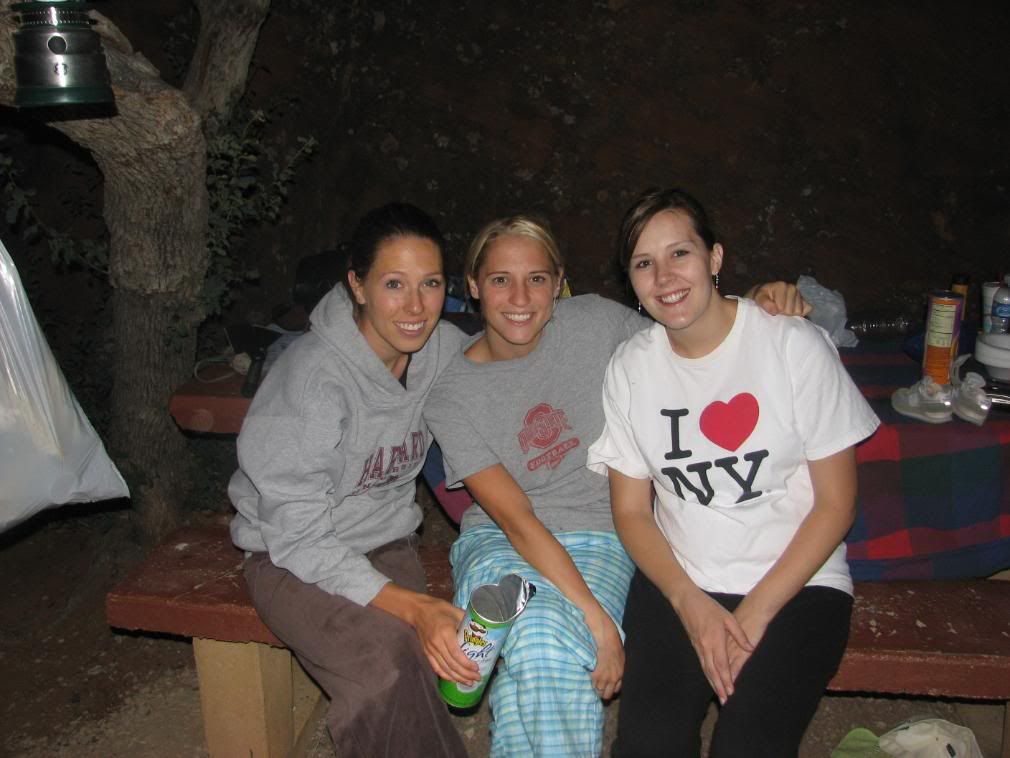 The Moms.

The Campout was a success except ...Bridger woke up at 5:00 am (FOR GOOD)! So we let him roam around the tent sqwaking until the rest of us (and probably everyone else camping at Snow Canyon) decided it was time to get up, clean up camp, and head home!